Get Help!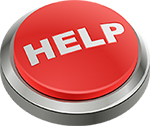 info@tempest.biz         +1 818 787 8984
Spare Parts Catalog
Download this parts catalog for most commonly ordered Tempest spares. Our products are constantly evolving, so it's important to collect as much information as possible when ordering parts. Please send us pictures and dimensions wherever possible to minimize errors.
Send your parts request to info@tempest.biz.

DEC3.3 Firmware
This is the latest (and final) firmware version for Tempest enclosures using DEC3.2 or DEC3.3 controllers. Zip file includes firmware, change notes, and installation instructions. Field upgrades must be done over RDM, using a JESE RDM-TXI interface, available from Tempest (see below).
DEC4 Firmware
Download the zip file for the latest DEC4 firmware, plus PC installation tools.
TEMP Developer Guide
Download the programmer's guide to implement Tempest TEMP protocol. TEMP allows you to access status information and set configuration values on DEC3.3 and DEC 4 enclosure controllers, via an Ethernet bridge or DEC4 Ethernet board, over an Ethernet network.
IMPORTANT: Tempest warrants that, if correctly implemented, TEMP will provide a reliable and accurate method of monitoring Tempest DEC3 and 4 controllers over an Ethernet network. However, the integrator is entirely responsible for the connection between the Ethernet Bridge (or DEC4 Ethernet board) and the network.
DEC4 Ethernet Board Retrofit Instructions
Add a DEC4 Ethernet board to any DEC4 with a spare daughter-board slot.
JESE RDM-TXI
This interface, manufactured by Tempest partner JESE in the UK, may be used either as a monitoring interface for a network of Tempest enclosures connected over RS485/RDM, or as a firmware upload interface for any DEC3 or DEC4 controller. Purchased from Tempest, the RDM-TXI comes complete with the necessary cable set to connect between a PC USB outlet and the DMX/RDM connector on the DEC board.