TEMPEST CYCLONE HELPS BLOCKHOUSE STUDIOS WHIP UP A STORM IN INDIANAPOLIS MAPPING EXPERIENCE
Tempest enclosures have been used to protect Epson projectors at a breathtaking projection mapping installation in Carmel, Indianapolis. EOS: The First Dawn is a permanent installation created by the brilliant minds at Blockhouse Studios and features 12 Epson EB-PU2220B 20,000-lumen large venue laser projectors, each safeguarded by a Tempest Cyclone enclosure to ensure they run at peak performance. Mounted on the roof of the James and Tarkington buildings, these powerful projectors tell the theatrical story of Eos, Greek Goddess of the Dawn, superbly presented in a dream-like projection onto the face of the Carter Green Palladium.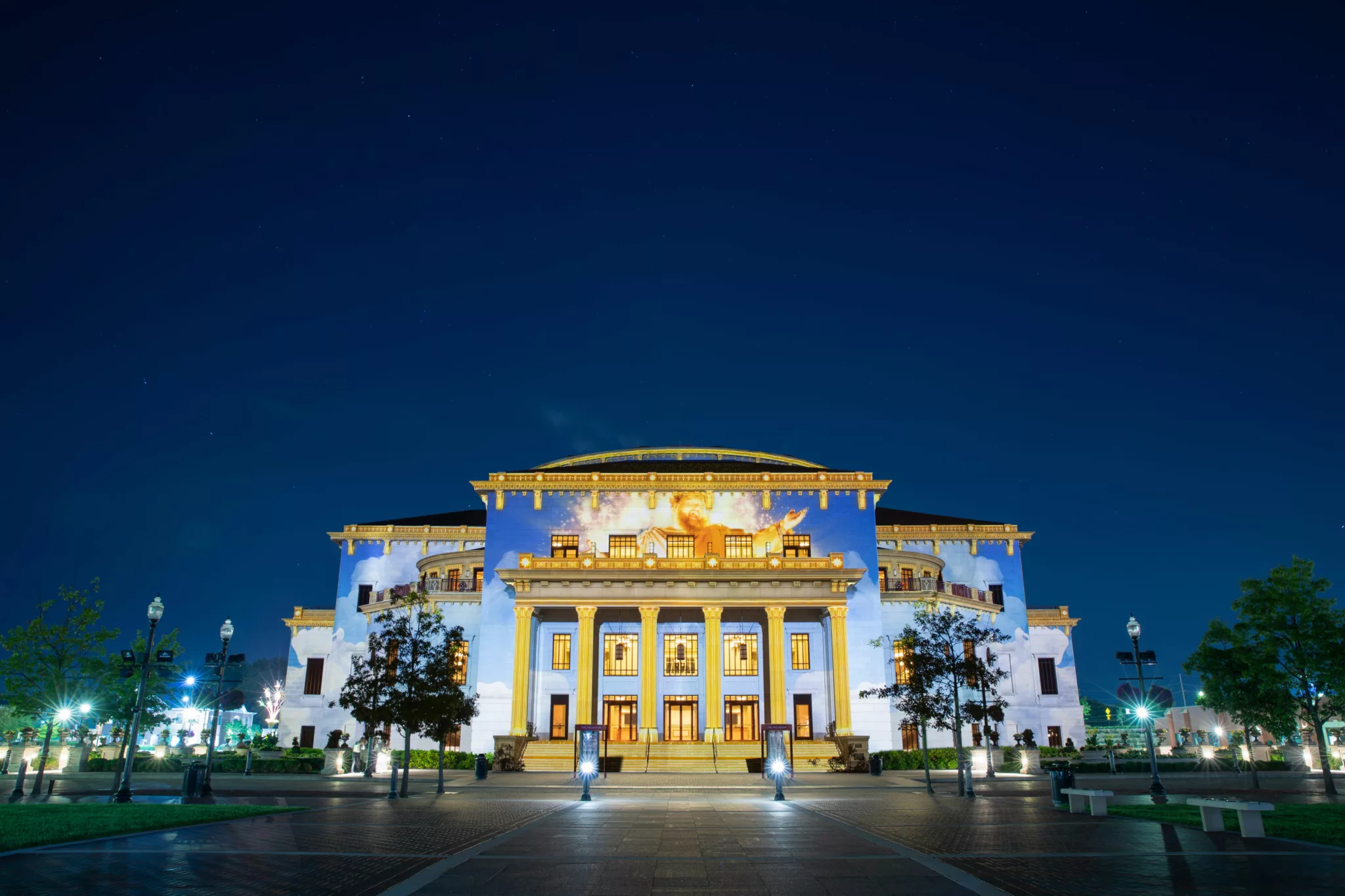 Speaking on the necessity of the Tempest Cyclone enclosures, Blockhouse Studios owner, Kevin Winkler explained: "We have four full seasons in Indiana. Temperatures can range from -15 or more in the winter, and upwards of 100 degrees F in the summer, with high humidity. The Cyclone enclosures are perfect for these tough conditions that can change rapidly with up to a 30-degree fluctuation in one day. We use Tempest because their design and service is top notch. They respond to our suggestions and actually are willing to make design changes for us, with no hassle. We anticipate using Tempest enclosures consistently for many years to come."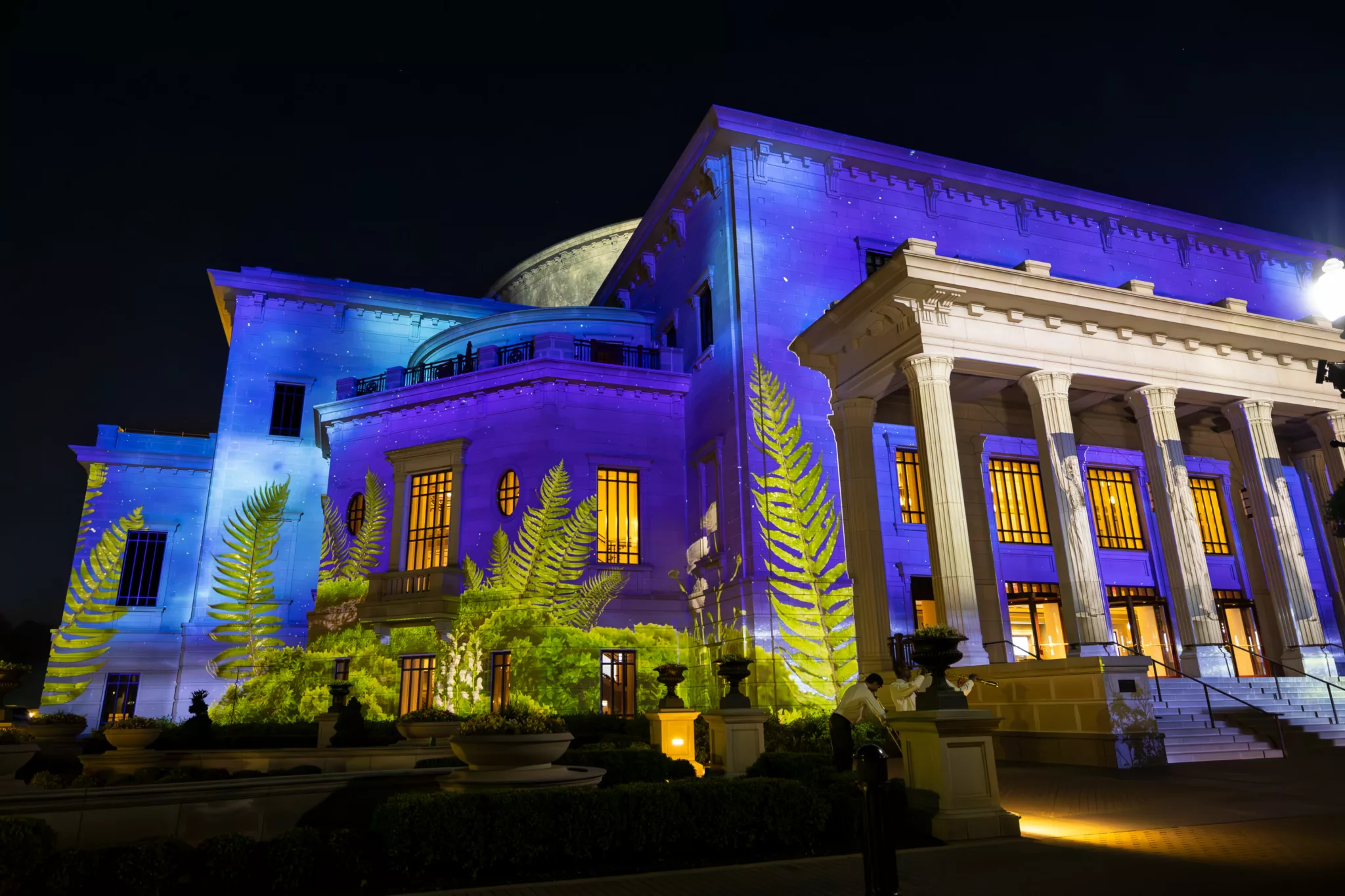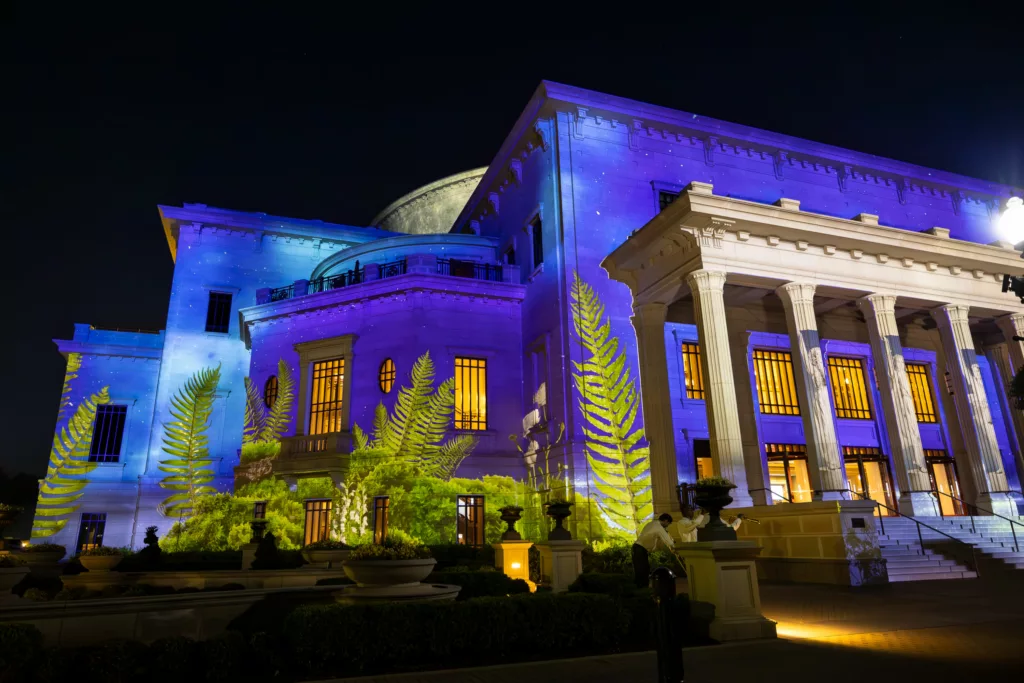 The installation incorporates themes of nature and astrology, and paired with dazzling state of the art technology, the audience is transported to a place of vibrant visual storytelling and mythological wonder. Telling the tales of Eos, Helios and Selene, the installation finds a wonderful balance between creative cinematography and superb special effects.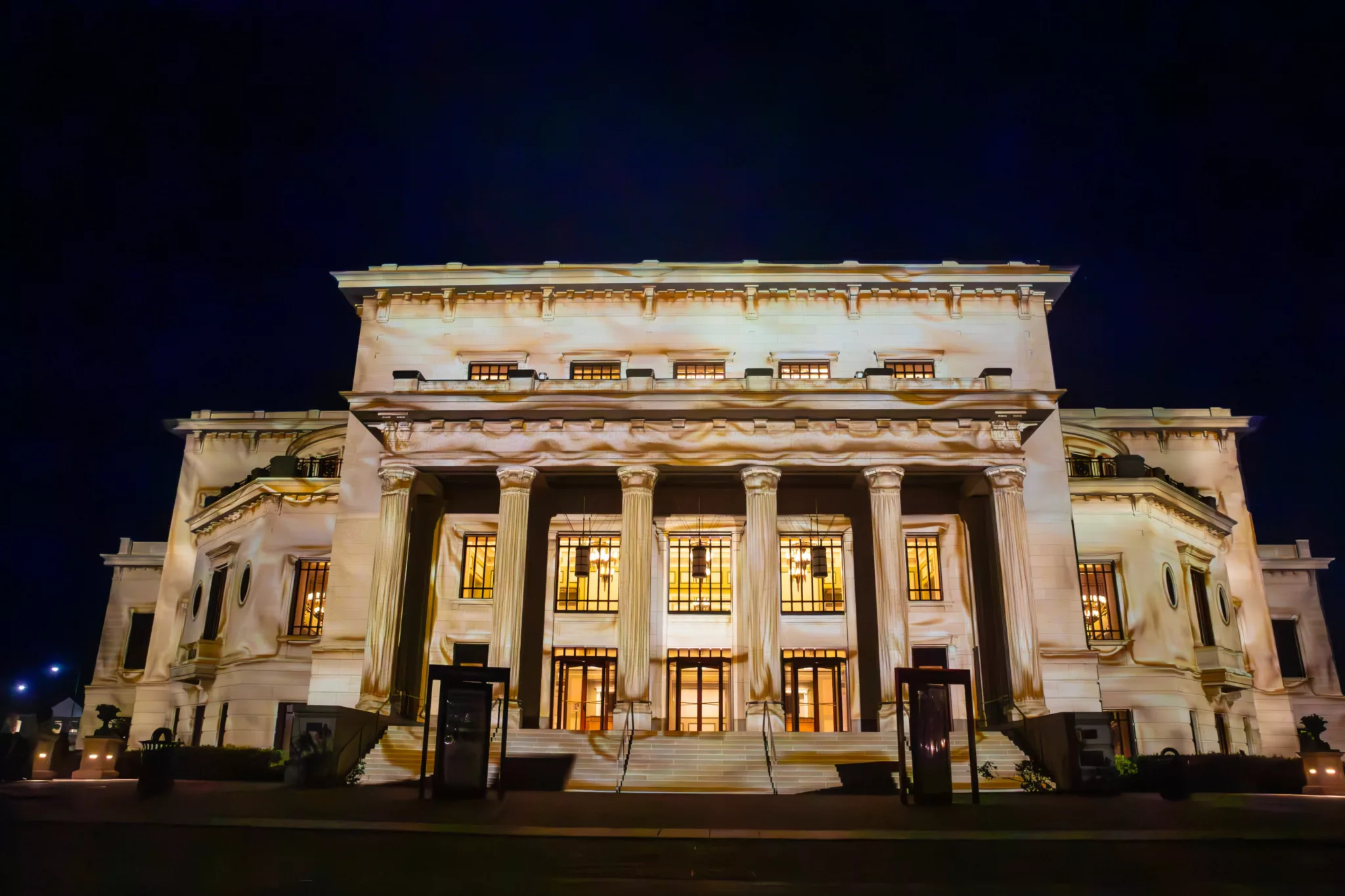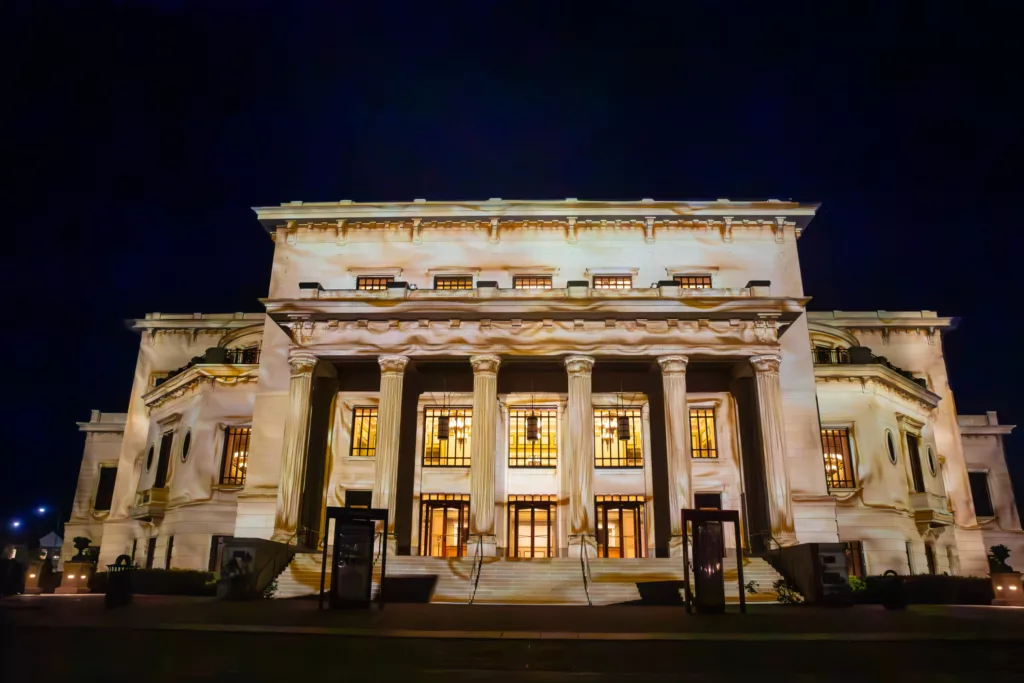 EOS: The First Dawn is the first of a series of art installations to take advantage of the permanent projection mapping display system, funded by the city of Carmel and the Carmel Redevelopment Commission (CRC). "The response has been really super," adds Kevin. "We had no idea what to expect for opening night, and were pleased when the venue lawn was absolutely packed with over 2000 people. The first weekend saw crowds every night and the client was very happy. They continue to see solid attendance weeks after deployment."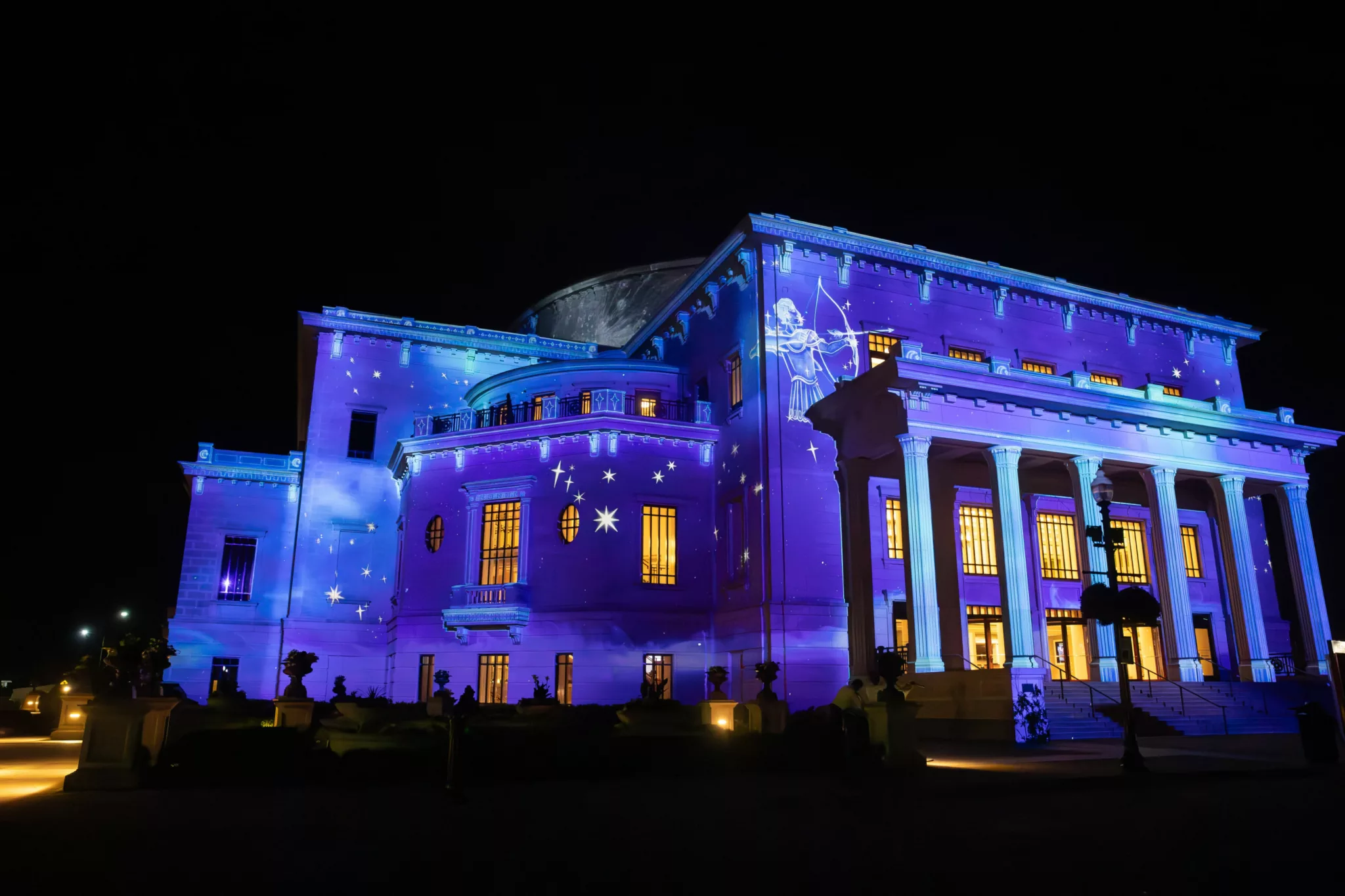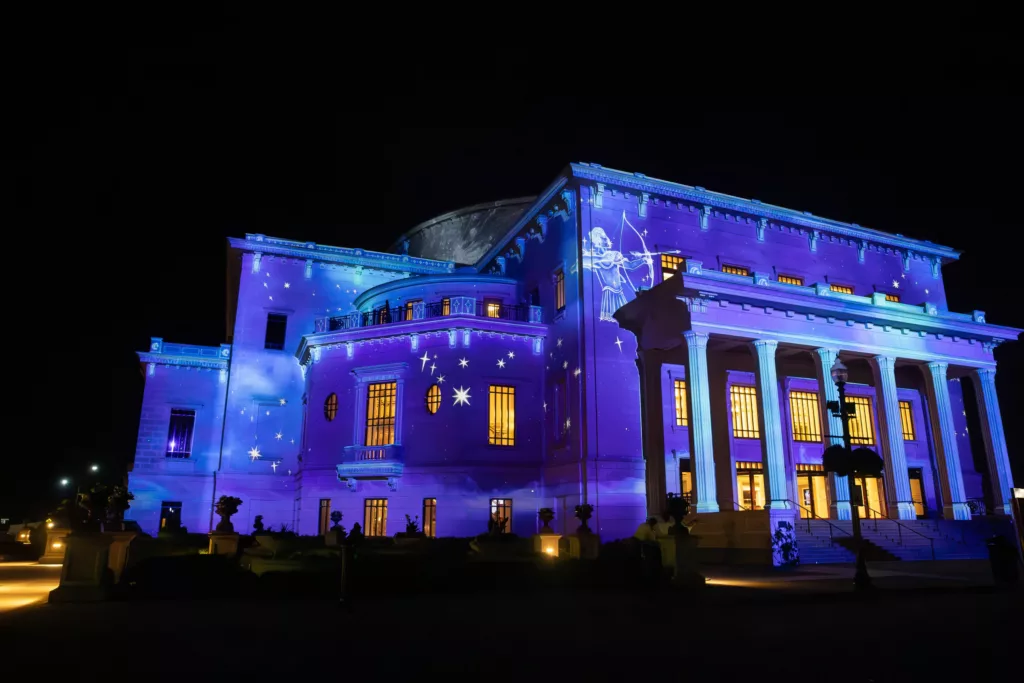 "What Blockhouse Studios has created is stunning. We were delighted to work with them, and thrilled that our enclosure technology helped to enable this stunning project," says Tim Burnham, President of Tempest.