The Sheraton Waikiki towers above all other hotels on Hawaii's idyllic stretch of golden sand, Waikiki Beach. This modern monument to traditional Hawaiian hospitality is now reaching new heights with the world's first and longest running 3D pool mapping installation. Created and delivered by PointCloud Media, the Barco projectors at the heart of this stunning project are protected for optimum performance by enclosures from Tempest.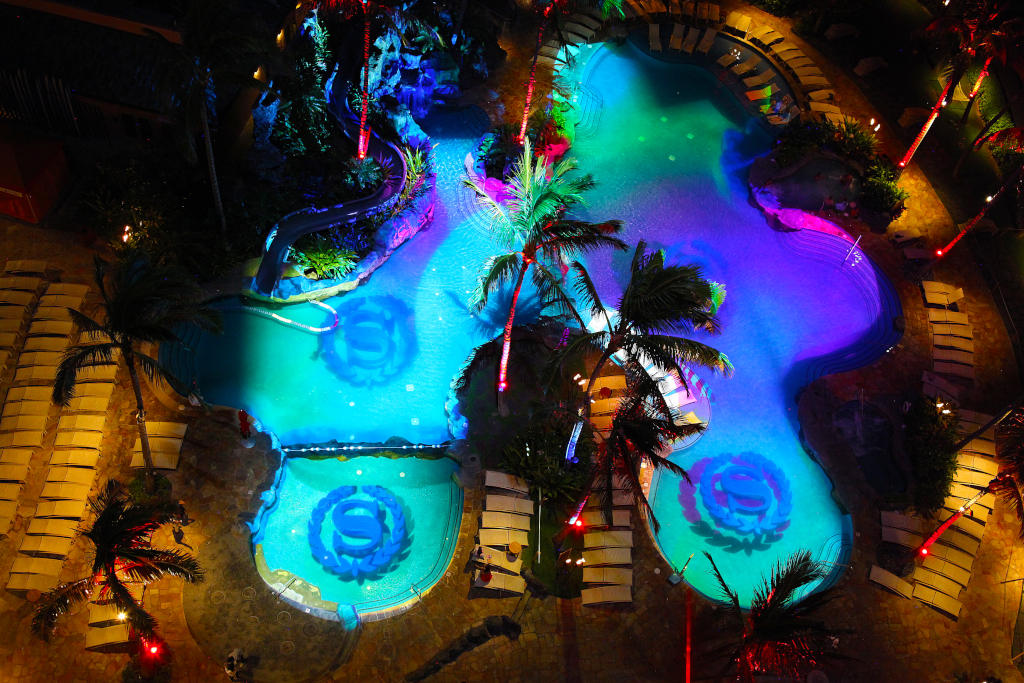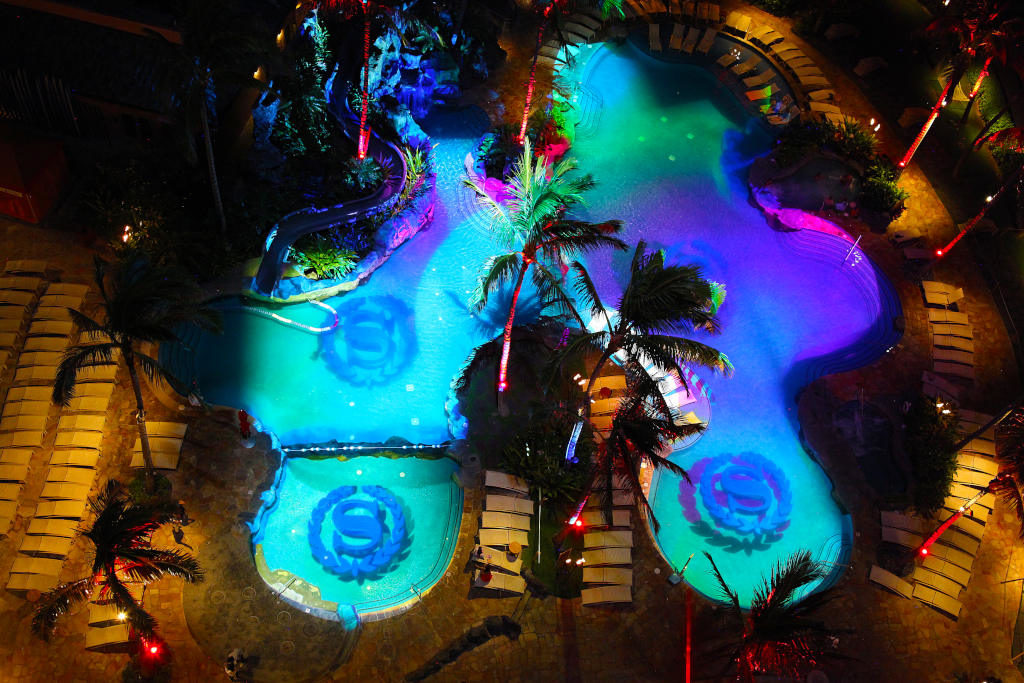 This innovative 3D pool mapping digital storybook is located at the Oahu hotel's Helumoa Playground. It provides guests with a contemporary way to learn about Hawaii's deep rooted culture and history through a series of shows designed by US-based production experts, PointCloud Media. The company has created two ground-breaking light shows using its latest Raylight4D technology, entitled "Helumoa – the birth of Hawaii" and "Helumoa – the legendary story of Waikiki." First shown in August 2014, these shows use the Helumoa Playground as a storyboard for the energised 3D pool mapping light show, featuring graphic figures and images projected onto the nearly 200,000 gallon, 7,503 square-foot superpool.
PointCloud Media selected five Barco HDQ 2k40 lumen and two Barco HDX-W20 lumens projectors for the installation, capable of streaming close to 22 million pixels. As the pool is part of a large outside area, with no overhanging structures on which to mount and hide projectors, finding ideal locations for the units proved challenging. After creating a three-dimensional rendering of the entire area, PointCloud opted for positioning five downward pointing projectors on the sides of the hotel tower, 300 feet in the air. Two additional projectors are placed lower down on the roof of the foyer.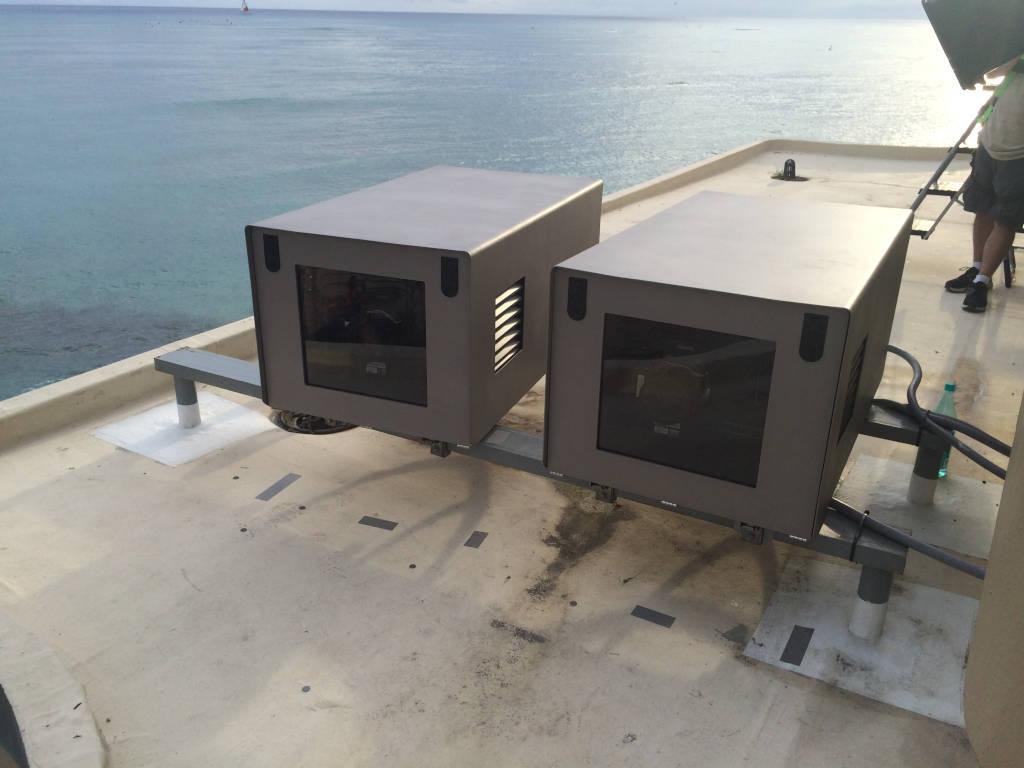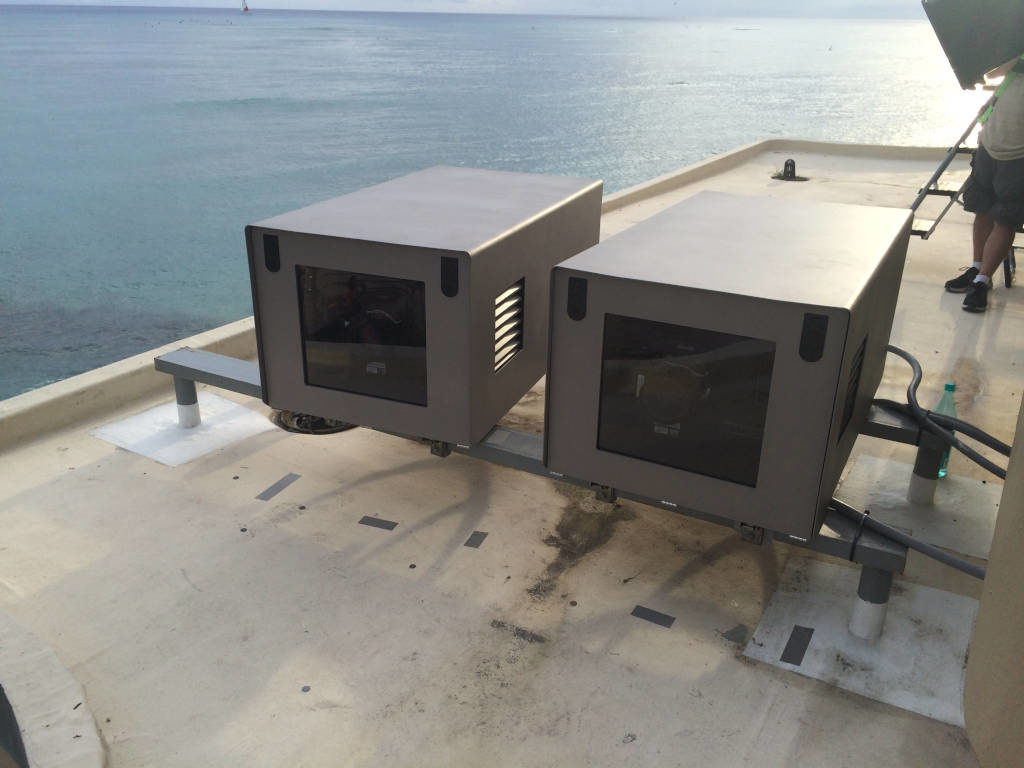 Tempest enclosures were selected to house the projectors to ensure these expensive units would be protected from weather damage and dust ingress, with special attention given to the Barco units above the hotel foyer roof. Here, Tempest enclosures are dealing with the added issue of water splash from the pool.
"Traditionally, 3D mapping technology uses building surfaces as a projection canvas. On this project, reflections from Helumoa's superpool add a new component of reality to the animation, resulting in more vibrant and saturated colours," comments Jack Hattingh of PointCloud Media. "Tempest enclosures are an important component of the technical solution. They needed to be able to handle the substantial size and weight of the Barco projectors, and protect them from up to 30 mile-per-hour prevailing winds, potential storms, humidity and high temperatures. Eighteen months on from the initial installation, and many shows later, they're still doing a terrific job."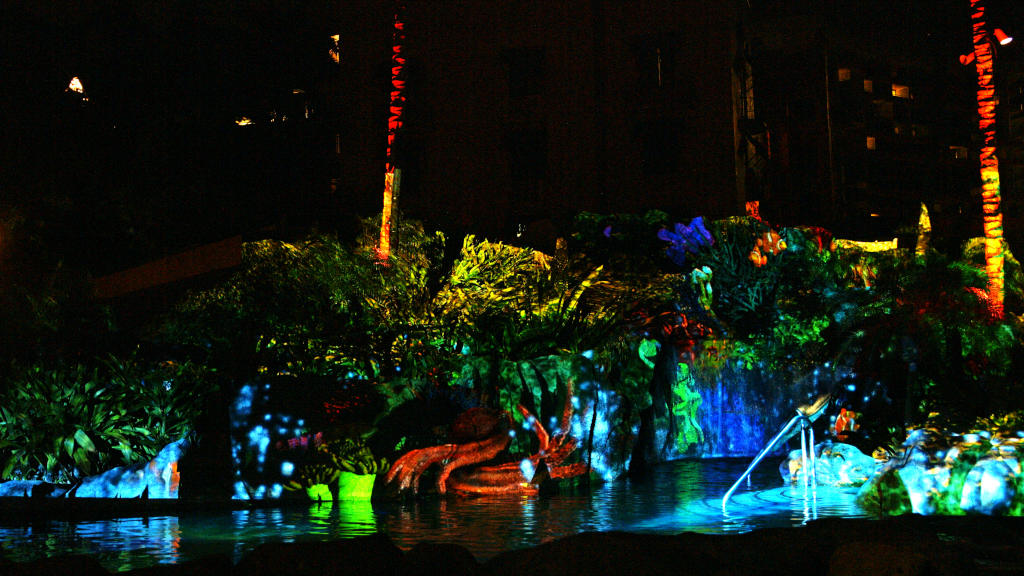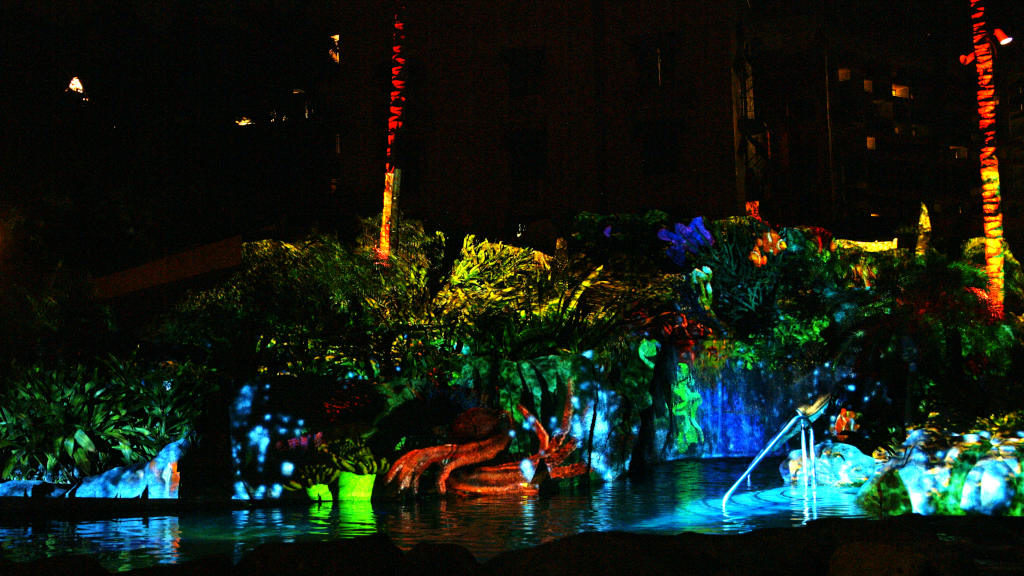 Tempest's outdoor enclosures are specifically designed offer effective environmental protection for projectors used in external mapping and light show applications. The enclosures are lined with acoustic insulation material and feature airtight seals. Through the innovative Goldilocks™ control system, Tempest enclosures eliminate risks of damage caused by overheating and condensation, and provide protection from dust, salt, smoke, water, impact and theft.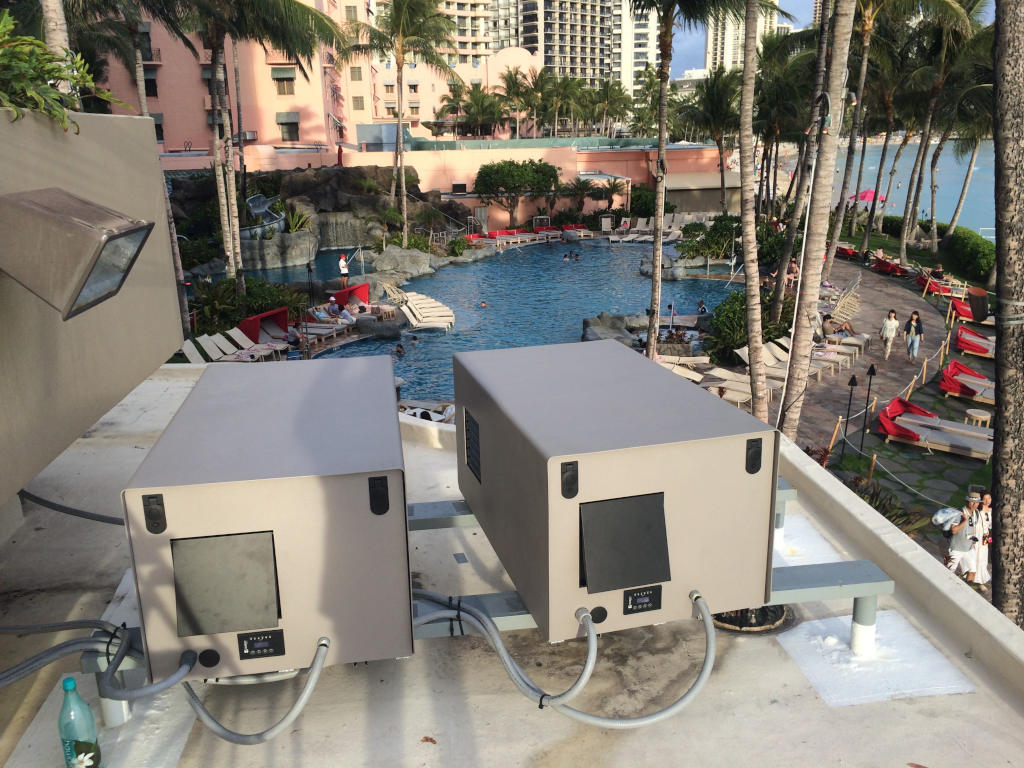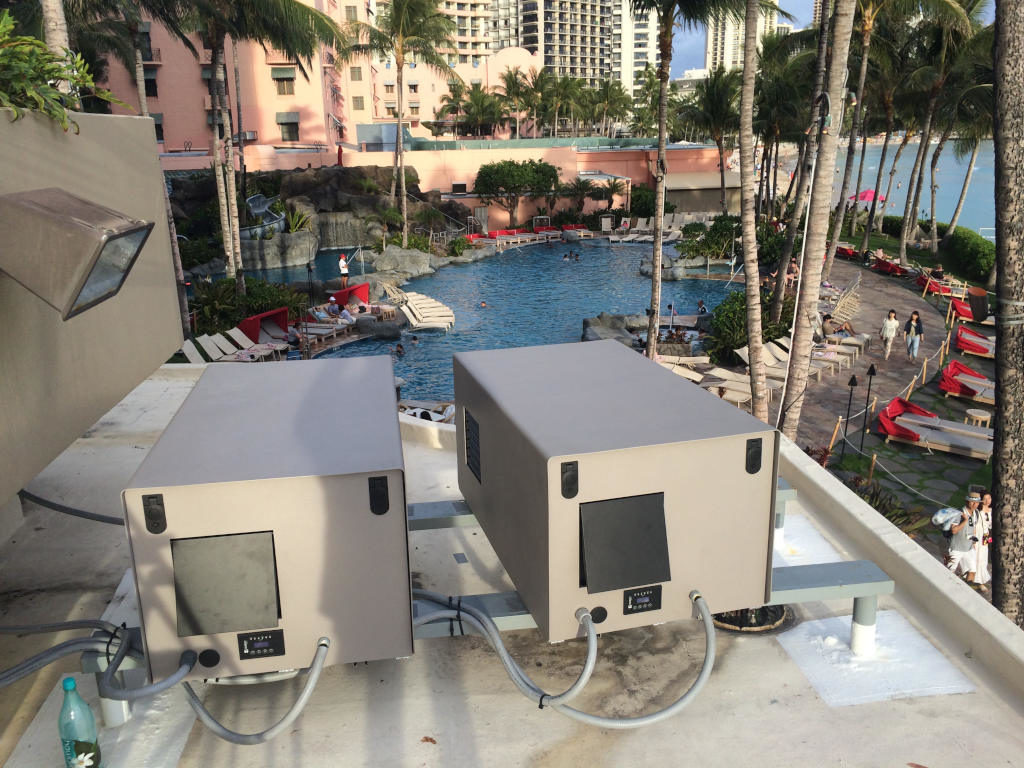 "We're thrilled to see our enclosures doing such a great job for such an amazing, and technically challenging, installation at the Sheraton Waikiki," says Tim Burnham, Tempest's President. "Whether inside or out, in hot conditions or cold, we take care of the projection technology, giving free rein to companies, like PointCloud, to use their imagination, entertain us with their storytelling and excite the crowds, from London to Las Vegas, and beyond – even to Hawaii!"