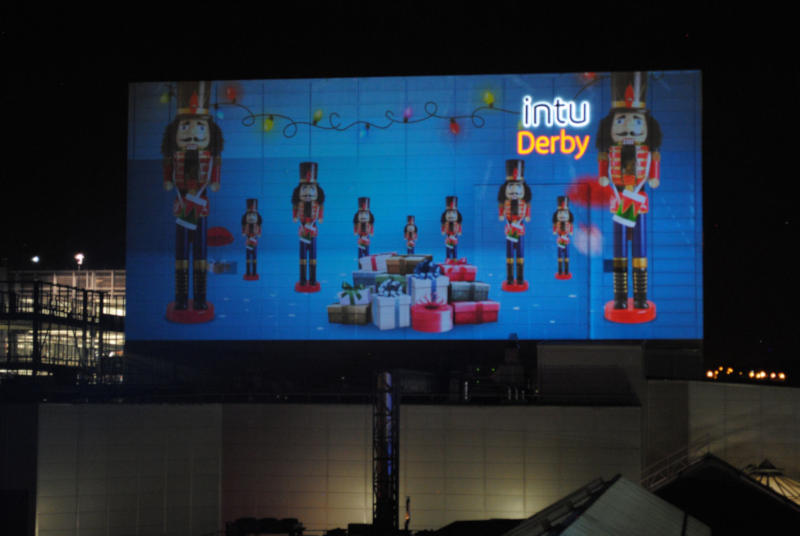 Tempest's Cyclone enclosures staved off gale-force winds and heavy rainfall to help deliver a flawless projection mapping performance at intu Derby. The shopping complex put on an engaging outdoor visual projection display for revellers to enjoy, with footage showing toys and figurines coming to life at the complex. The installation ran seamlessly for six weeks thanks to the Cyclone™ enclosures, which kept the projectors running optimally in spite of miserable winter weather.
The brief demanded projection onto the building exterior to attract shoppers' attention, displaying festive content and company branding to accompany the centre's outdoor Christmas lights and decorations. UK-based event production expert Hawthorn was tasked with the project, and they chose to install three Christie HD20K-J projectors – one located on the roof of the car park and the other two mounted on top of the food court roof – to deliver the show.
The six-week stint coincided with particularly harsh winter weather. December 2015 was the wettest month ever recorded in the UK, creating concern for the performance of the sensitive technologies.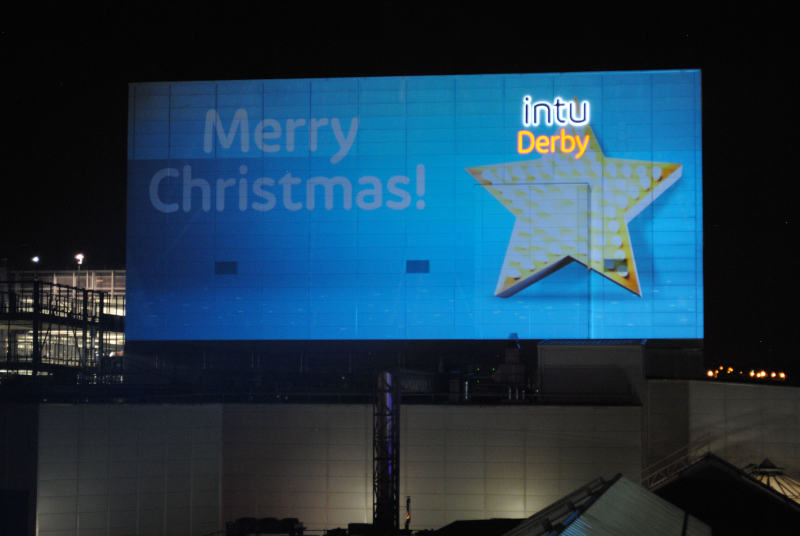 "At the time we had some serious gale force winds, and very heavy rain," says Pete Cross, Senior Video Technician at Hawthorn. "I regularly went back to carry out routine checks on site, and there wasn't a drop of moisture in the enclosures. There were some very stormy conditions, and sometimes freezing temperatures – they handled everything that was thrown at them, and performed brilliantly. We were thrilled with Tempest – it's a great thing to add to our portfolio, and certainly gives us options with regards to outdoor projection mapping in the future."
Tempest Cyclone enclosures are custom built to house a wide range of projectors. The extremely robust model is constructed from heavy gauge aluminium and stainless steel, and is epoxy powder-coated for long, maintenance-free life. Cyclones come with high performance hydrophobic air filters that block dust, sand, oil, moisture and contaminates like salt and chlorine, keeping the interior clean and pristine in any environment.
"This is another great example of the outstanding, tried-and-tested performance of our Cyclone enclosures," says Alan Luxford, Tempest's European Sales supremo. "We're delighted that Hawthorn was pleased with the protection that they offered in challenging wet and windy conditions. Our products provide unrivalled peace-of-mind, having been extensively used in a host of extreme environments across the globe, from searing heat to freezing cold, and everything in between."