Burning hot temperatures, sand swept landscapes and some of the driest conditions on earth are not the most helpful or practical outdoor conditions for a projector, let alone eight projectors that need to run 12 hours a day, for five days straight without fail to delight and entrance an audience of tens of thousands! But that was the challenge facing LA-based projector enclosure specialist, Tempest, at this year's Burning Man deep in the heart of Nevada's Black Rock Desert.
This challenging environment may provide the ideal setting for revellers at the world's favourite pagan celebration but can prove fatal to sensitive electrical equipment. So, faced with a number of demanding projection mapping requirements, it was no surprise that this year Bart Kresa of Santa Monica's Bart Kresa Design (BKD) called on Tempest for help in mapping visual content onto one of the festival showpiece art installations, Shogyo Mujo.


This 30ft high geodesic skull was a stunning, multi-faceted sculpture, covered in Tyvek, created by artist Josh Harker with visual content designed and produced by BKD. Every evening, as the sun went down, projectors brought the sculpture to life, projecting BKD's incredible content onto the skull to create an amazing 3D spectacle. These nightly video interactions between the sculpture and participants became a vehicle for experiencing and channelling their visions into the physical world. 360-degree projections animated the skull, designed to symbolize the audience's hopes, dreams, imagination, and spiritual connection to the universe. Each evening's finale included animations representing the synthesis of that day's offerings, ultimately culminating in a final incineration, reflecting the limits of the physical and the grand release of the spirit.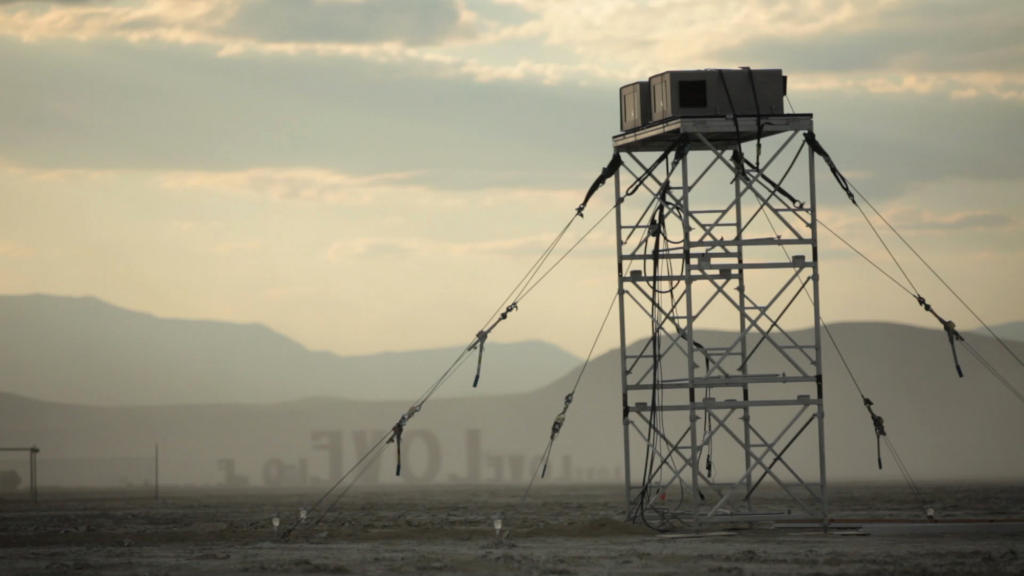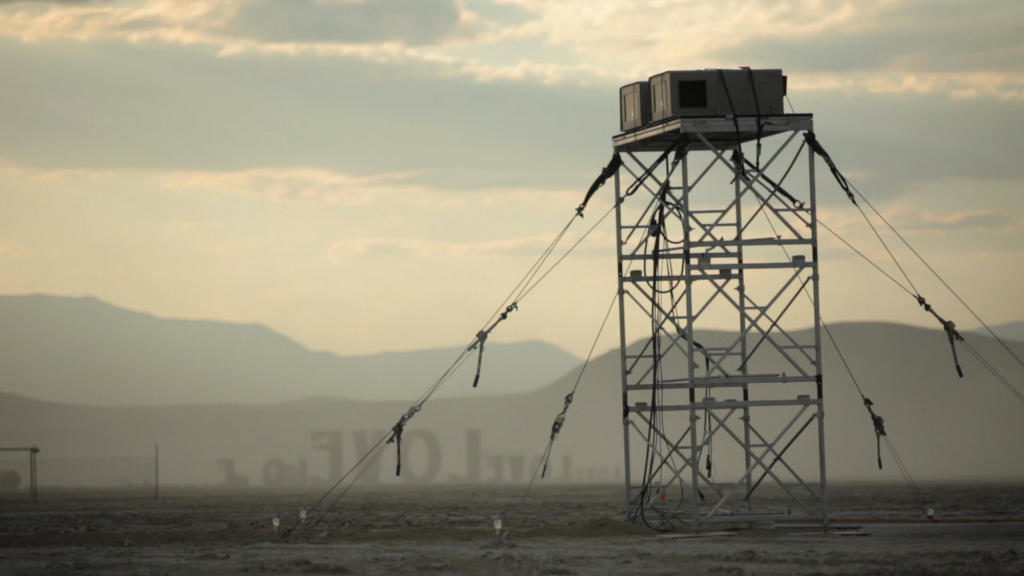 To bring this impressive art installation to life, four scaffolding towers were constructed with two Christie Roadster high brightness WU14K-M WUXGA 3-chip DLP digital projectors, featuring Mirage advanced 3D technology, located atop each tower to play images onto the skull.
Tempest provided eight Blizzard Stretch climate-controlled enclosures for each of these 55lb projectors. Through its innovative Goldilocks™ system, these enclosures eliminate overheating and condensation. Goldilocks keeps the environment around the projector at optimum conditions, removing heat when the lamp is on or when the enclosure is heated by the sun, and working 24/7 to prevent the formation of potentially damaging condensation. As a result, the installation is able to withstand extreme heat and protect against sand ingress, dust storm damage and the unpredictable storm cells that prowl this part of Nevada.


"We chose Tempest, as we knew their enclosures would be able to withstand the harsh desert conditions," says Bart Kresa. "They have the best product on the market, by far. Working with them was a pleasure, we received great technical support and the whole installation and performance proved completely trouble-free."
Blizzard enclosures are designed for digital projectors from 3000 to 15000 ANSI lumens. They are designed to protect digital projectors outdoors from dust, sand, salt, oil, water, snow, sleet and smoke, and from impact and theft.
The Burning Man festival is an annual event, with a thriving year-round culture, that attracts tens of thousands of revellers each year. Organisers say "As simple as it may seem, trying to explain what Burning Man is to someone who has never been to the event, is a bit like trying to explain what a particular colour looks like to someone who is blind."