Aquarium of the Pacific, Long Beach, USA
A Tempest Zen indoor projector enclosure has helped to deliver a whisper quiet cinema installation at the Honda Pacific Visions Theater in the Aquarium of the Pacific in Long Beach, California. A Christie CP4330-RGB projector – protected by a Tempest Zen hush enclosure – has allowed the Aquarium to show a range of content on an immersive curved 130-foot-wide by 320-foot-tall screen, including DCI-compliant films and in-house media. Thanks to Tempest's noise attenuation, the projector was able to be installed in the audience plenum by Associates in Media Engineering, Inc (AME) – without disturbing viewings in the 300-seat theatre.
"In a non-cinema designed space, we have to look at options beyond installing an enclosure within a conventional booth environment," says Benjamin Kidwell Lein, principal, AME. "We've known Tempest for many years, and we trusted them to provide an enclosure that could deliver noise abatement and ensure safe projector operation in the space, with the audience in close proximity. It was a challenging install, and the enclosure need to be suspended from the ceiling, using an articulated projector lift to bring it into position. Thankfully, this worked out well, and the enclosure delivered on what we required."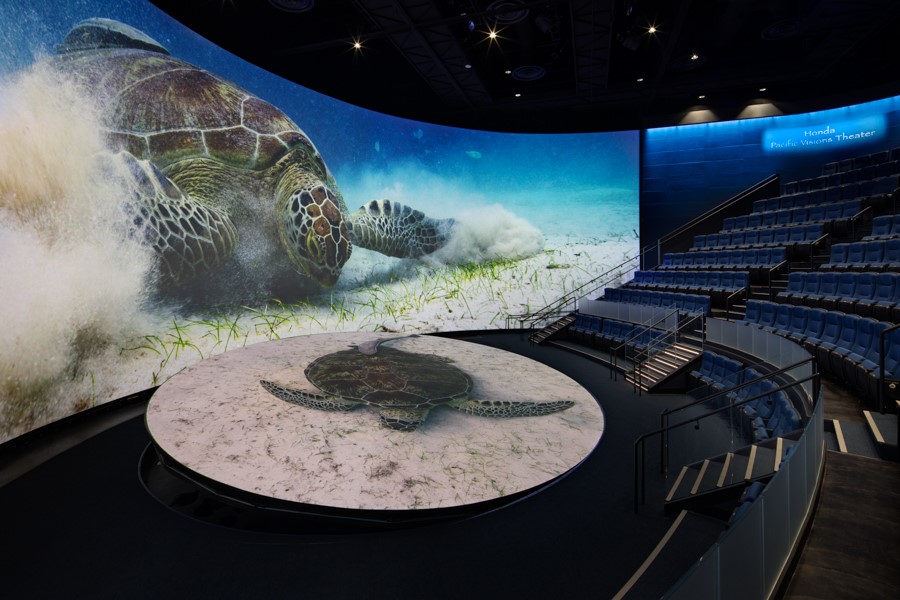 Visitors will soon be able to enjoy a range of on-screen content in the space, including an eight-minute show (free with admission) showcasing high-resolution footage of ocean animals, animation and computer graphics, and scenes of what cities and other human landscapes could look like in the future. The spectacular visuals are further enhanced with multisensory effects, including wind, fog, strobe lights, seat rumblers, and scents. A 30-foot-diameter disc tilts up from the floor to extend the projection surface. The show was created by the Aquarium of the Pacific in collaboration with Cortina Productions.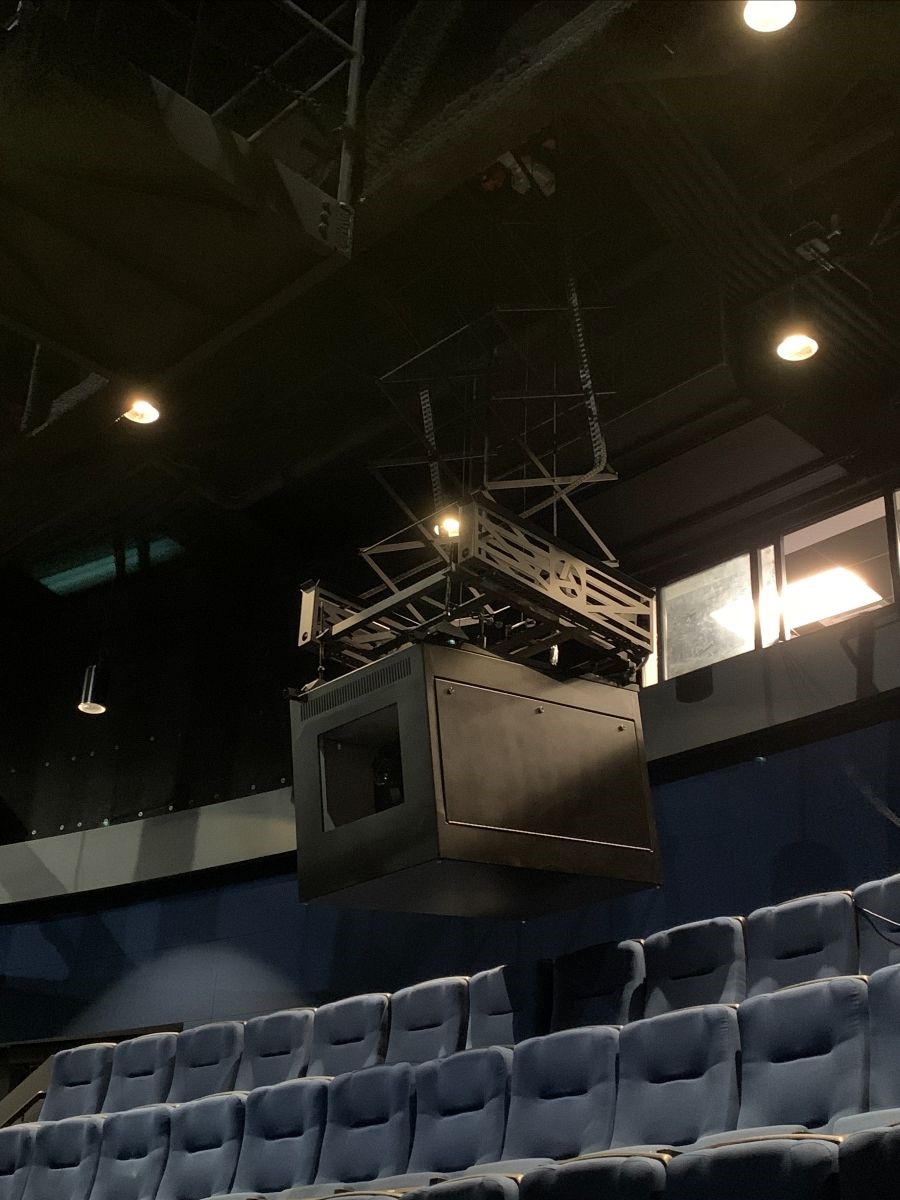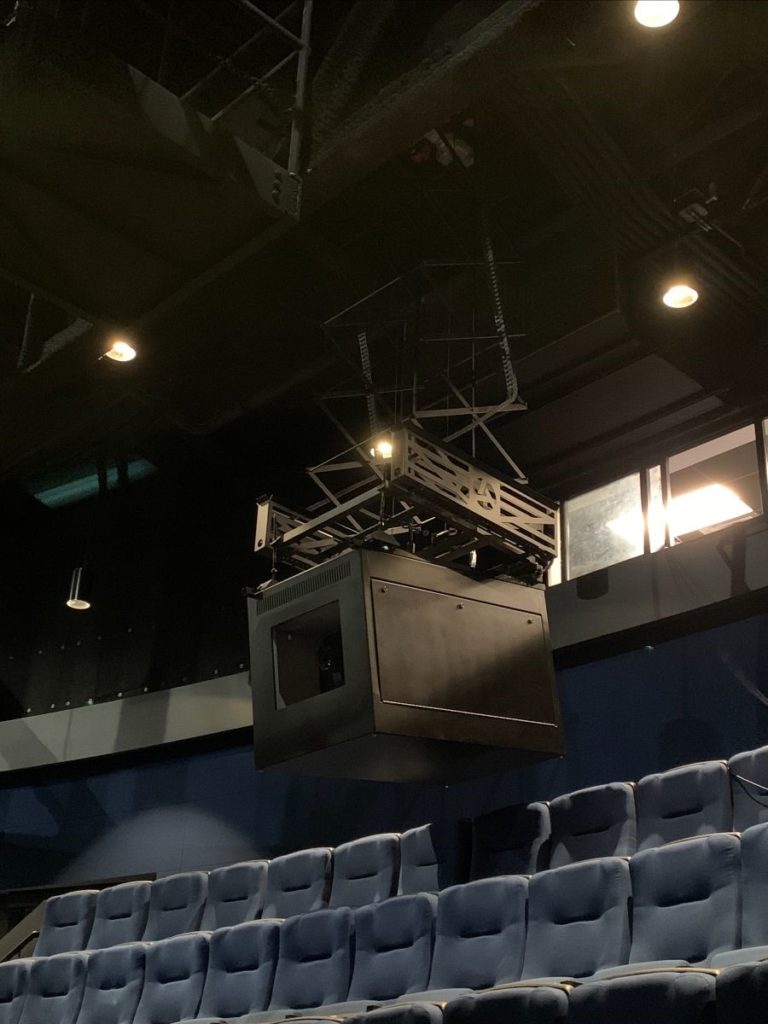 "The latest high powered projection technology delivers fantastic performance for audiences to enjoy," says Tim Burnham, Tempest's president. "We've worked extensively with RGB laser projection technology and have spent a long time testing our enclosures' performance in challenging environments. As well as delivering sufficient noise attenuation to allow viewers to enjoy the show undisturbed in a 'boothless' installation at the Honda Pacific Visions Theater, the enclosure helps to keep the projector running at an appropriate operating temperature, ensuring the lifespan of the projector's laser light engine, and helping to protect a significant projection investment. Zen allows for noise attenuation whilst eliminating the requirement for inlet or exhaust ducts – a huge benefit for installations where doing so is either too costly or impossible."